the workshop
My workshop is located in Grimsby, Ontario, about an hour from Toronto. It is approximately 6m x 6m and has five rooms: the main room, a machine room, an office and polishing room, a small dry storage room, and a larger storage room.
The shop is in a residential area and behind my family home, so visitations are strictly by appointment only. If you would like to make an appointment, please send me an email through the contact form here.

I am still in the process of moving in and setting up this space, so everything is a work-in-progress and this page will update as it all comes together.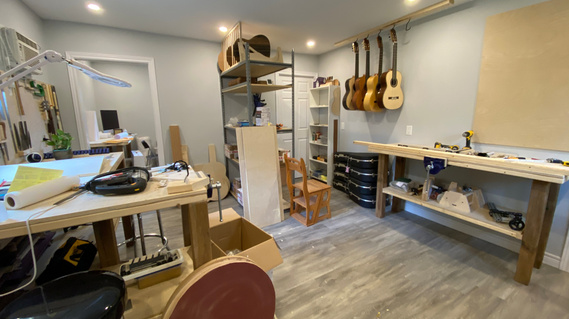 main room

Here is where most of the work gets done. All the work here is done completely by hand and without the use of power tools. There are two benches, a Go-Bar station, and plenty of storage.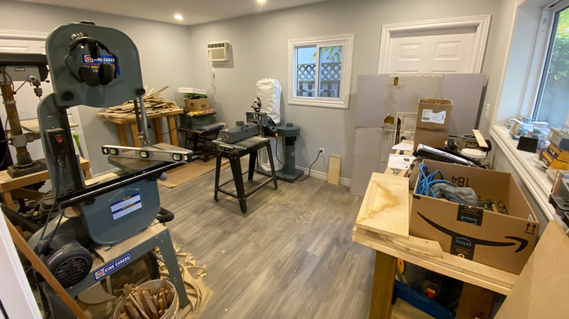 machine room

This is where all the machining takes place. There is a bandsaw, thickness sander, drill press, extraction system, and miscellaneous other power tools available to use.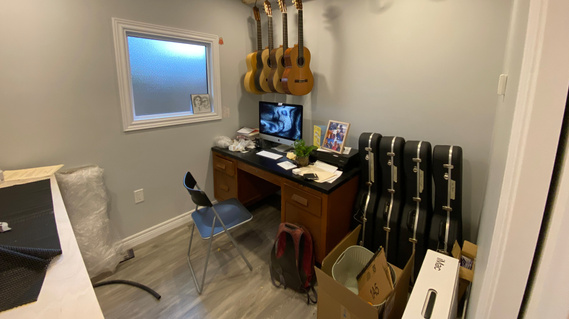 office and polishing room

Here I have my computer, where I communicate with clients, make wood orders, design rosettes, and other administrative work.
I also have a bench where I can polish my guitars dust-free.